New Paint Booth
7.30.2013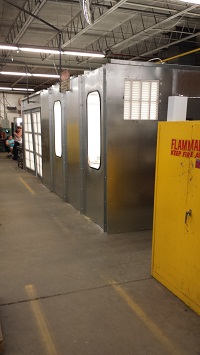 Microtech, Inc. has just completed construction of a new 468 square foot "State of the Art" paint booth to compliment other production improvements in our manufacturing capabilities. Microtech now stands ready to paint your largest waveguide assemblies.
---
3/7/2013
Microtech, Inc. Celebrates Its 60th Anniversary
«
previous
3/24/2014
NEW WEB PAGE RELEASED!!!
next
»